This entry was posted on June 18, 2019 By Bear Creek Smokehouse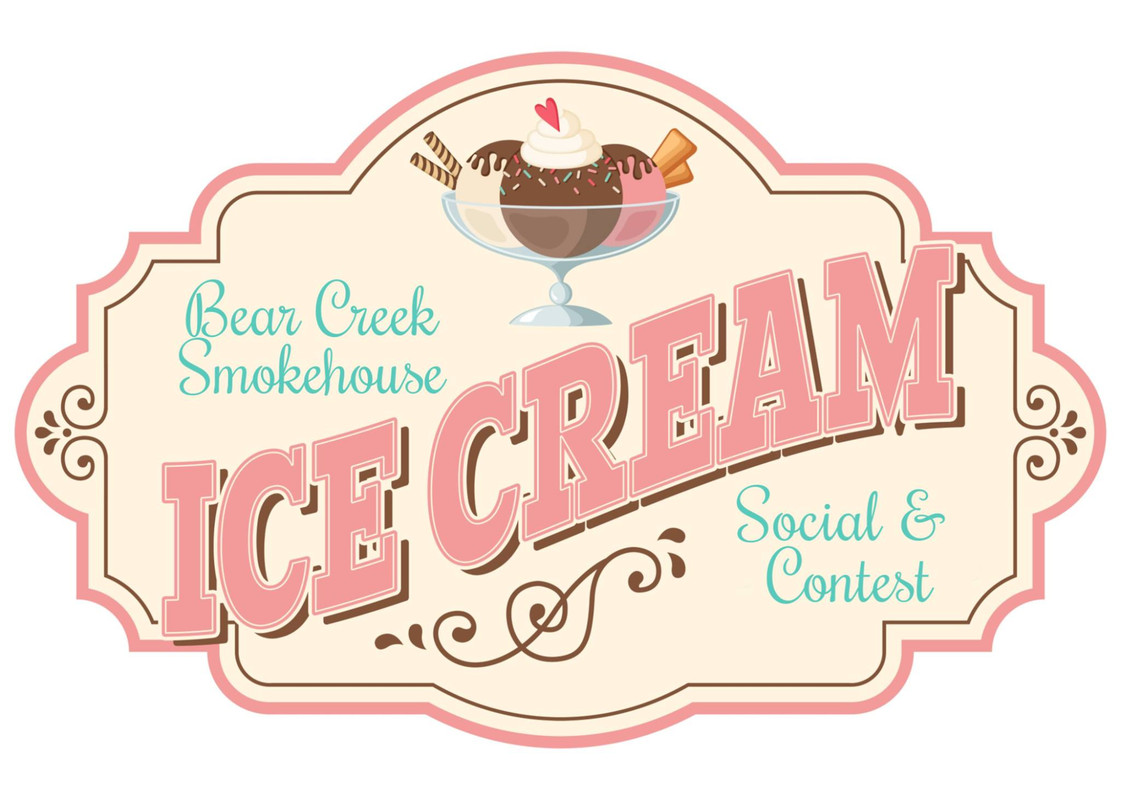 It's too hot to not have a big 'ol bowl of Ice Cream in your hand!
What's better than an Homemade Ice Cream makin' contest??
July 13, 2019 10-1 at Bear Creek Smokehouse General Store located at 10857 SH 154, Marshall, TX 75670!
Open to the public! Come out and buy some lunch and get some free ice cream for dessert!! No ticket needed if attending.
We are having our first ever Ice Cream Social & Contest!
We want to invite you out to our neck of the woods to make your best homemade ice cream! There is no fee to enter but we ask that if you plan to enter your ice cream in the contest, shoot us an e-mail so we can know how many participants (and how much electricity) we need!
All Ages Welcome to enter the contest!
Weather permitted, we will have a bounce house and a foam bubble
machine!
Show us your best flavors and you can take home the bacon!!
Three Categories:
Judge's Favorite
-The judges will choose their favorite ice cream overall. Winner will get a six month supply of Bear Creek Bacon.
Most Unique Flavor
-Judge's pick the ice cream that that tastes the best using the most unique ingredient! (Examples: Lavender, BACON....) Winner will get a $50 Bear Creek Gift card and a bottle of San Saba Ice Cream Topping
ALL AGES WELCOME TO ENTER!!
Rules:
Ice cream must be made at Bear Creek General Store
The decisions of the independent judges will be final.
Bear Creek will provide tasting cups, spoons, plenty of electrical outlets, and extra ice as needed for contestants.
Hand crankers are appreciated!!
Event may be rescheduled due to weather.